Koh Kong, Cambodia
Krong Khemara Phoumin, Koh Kong Province
---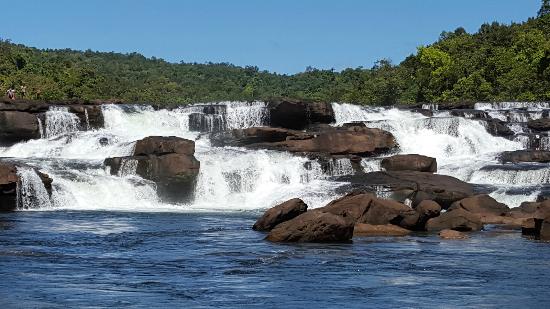 Overview
Koh Kong is one of the Cambodia's seaside provinces which is close to the border of Thailand. Koh Kong is a small province, but has many places to visit.
Economy
Most of the population in Koh Kong are doing fishing.
Transportation
Traveling from Phnom Penh to Koh Kong is around 277 kilometers. If you travel by bus, it will take around 6 hours, and by VIP van, it will be around 4.5 hours or 6 hours depending on how fast the driver drives. Regarding the transportation fee, traveling by bus costs USD 8 to USD 10, and USD 10 to USD 12 by VIP van.
Places to Visit
Places you can vist in Koh Kong are Kbal Chhay or Koh Por, Koh Sdech, Koh Moul Resort (Koh Kong Krau), Sner Beach, Cham Yeam Resort, Lam Da Beach, Chi Phat, Khun Chhang Khun Phen, Prek Chik O'srey Sranash, Kbal Chhay Prek Koh Waterfall, Ta Tai Waterfall, Prey Kong Kang, and Veal Achaut Waterfall.
Koh Kong Map